Your Generalprobe Quarter Marathon
Do you want to use the dress rehearsal to try to beat your best 10K time for this quarter marathon distance? Or do you just want to make the loop through Berlin's southwest a relaxed workout on a balmy late summer Sunday? Whatever you decide: Enjoy it and enjoy being celebrated!
Late registrations are possible at the race material pick up at the Forum Steglitz.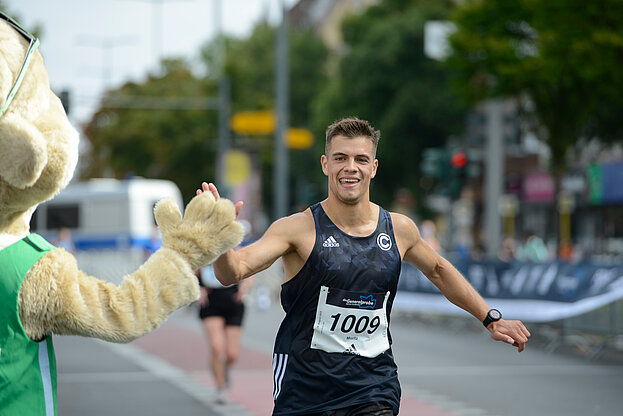 Date and registration
Date:
Sunday, August 27, 2023
Starting time:
9:00 am
Start & finish:
Schlossstraße, Berlin-Steglitz
Timekeeping:
Timekeeping is done with the ChampionChip. The ChampionChip is a plastic transponder that is attached to your running shoe.
When registering, you have the option to either enter your own chip number or rent a chip for your race.
Registration periode:
December 1st, 2022 - August 15th, 2023
Late registration are possible at the race material pick up.
from U18 (YOB 2006 and older)